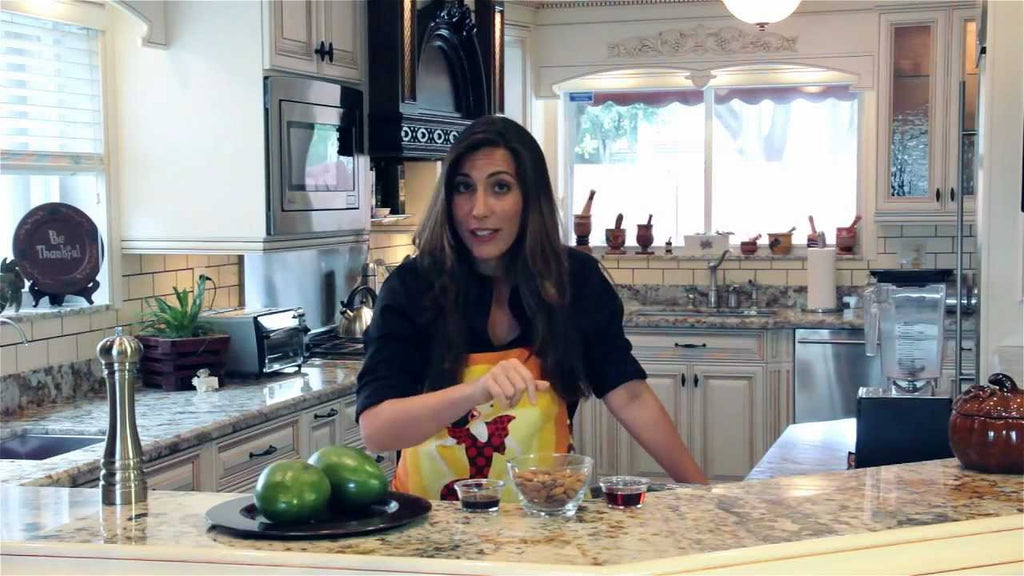 The holiday season is quickly approaching and this is the perfect time to introduce your family to healthy eating. After all, if you can introduce even one new healthy dish that your family loves, they are likely to remember it and talk about it all year long. Looking to go more plant-based, gluten-free or even vegan this holiday? We have got you covered! Please check out our founders Instagram page for healthy vegan meals ideas, recipes and inspiration IG: @Rachael.Richardson. We will also post here on our blog. 
For now, check out this video where Rachael shows you how to make a super simple, undoubtedly delicious, and ridiculously healthy raw mango pie! This pie has only 4 ingredients and can be prepared in about 8 minutes, and then popped into the freezer for 3-4 hours before serving. And what's even more, this pie is so healthy that our nutritionists recommend eating it for breakfast! That's right, it's a no-bake, 10 minute-to-make, gluten free, raw, vegan, delicious pie. Give it a try, and you'll see why. We hope you LOVE it!
Watch the video
 

to see how it's all done. Wish you a happy and healthy Holiday! 

........

Ingredients, for crust:

1 cup Almonds 

a couple teaspoons Real maple Syrup

For Pie Filling:

2 Ripe Mangos

a couple drops Vanilla

Toppings, Optional:

Mint, slivered Nuts, strawberries, blueberries, coconut, you can get really creative here.

Just make sure to gently top the pie with your favorite fruity decorations just before you pop it in the freezer, so that it comes out perfect!